If there are many orders in the panel and you need to filter specific orders out of the list, you can easily search and filter the specific order or orders to process. Go to Orders > Orders section of StoreHippo Admin Panel.
Search Orders
You can use the quick search box to search orders by Order Id, Email or Transaction Id.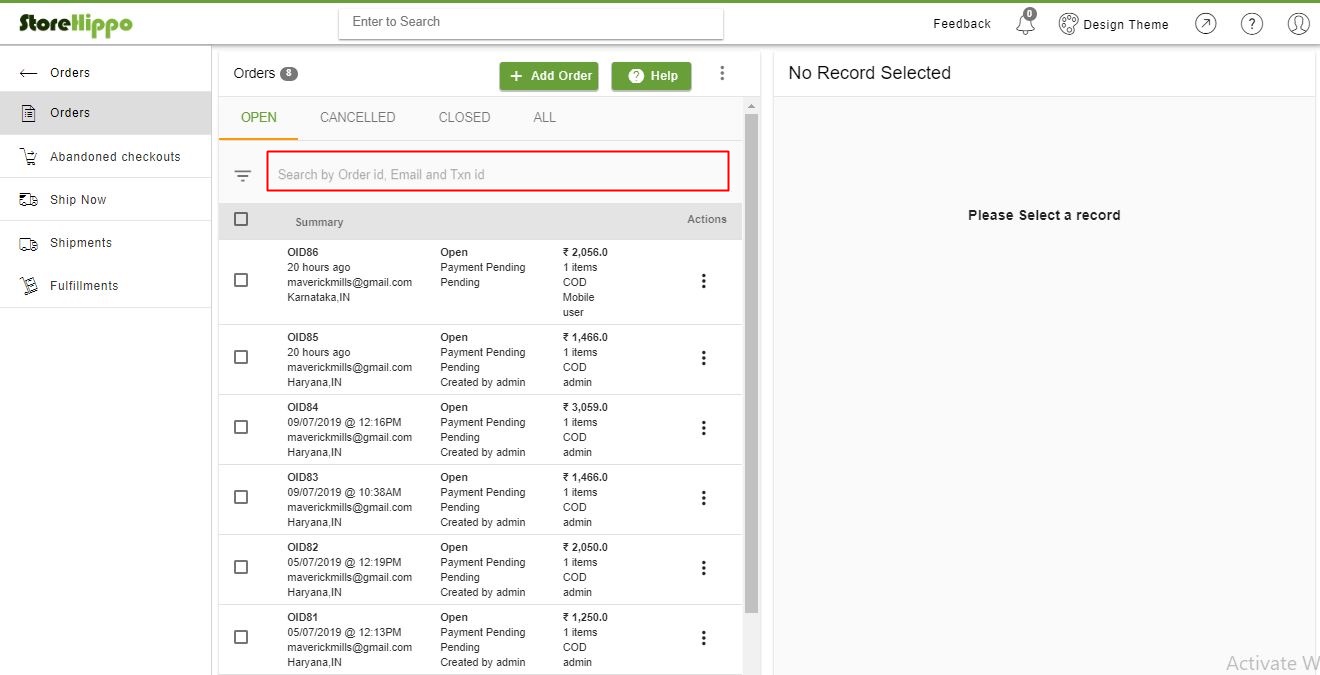 Filter Orders
You can create filters using one or more fields. Filters can be accessed by clicking on the filter icon on the left side of search bar.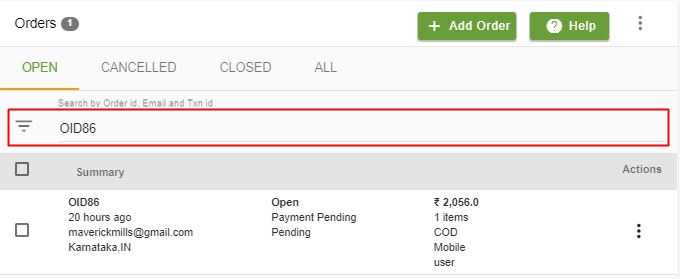 You can filter the orders by following fields:
Order id: You can search for a specific order based on its order ID.
Status: You can search for an order based on its default status that could be Open, Closed or Cancelled.
Total: You can search any order based on its total order amount.
Email: You can search orders for a specific customer mail ID.
Created on: You can search orders for a particular date on which the order was placed.
Financial status: Orders can also be filtered out based on their financial status that can be either paid or pending.
Shipping status: You can also search for orders based on their shipping status such as Not Shipped, Ready to Ship, In Transit, Delivered etc.
Example

Once the filter is created, it will be shown below the search bar.

You can add more conditions to the filter by clicking on + icon. In this example, we are adding another filter on the total amount of order. We want to see open orders where order total is greater than or equal to 500.

Saving the filter
Once both the filters are created they will be displayed below the search bar. To save the filter click on save icon.



You will be prompted to enter the name for the saved filter.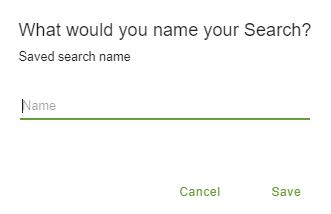 Saved filters will be displayed alongside the pre-existing filters. You can also delete the filter by clicking on X next to the filter name.