The edit user address form is one of the built-in forms and is used to control the address of the user on the storefront. You can find and edit the Edit User Address form in Site > Forms section in StoreHippo Admin Panel.
User Address Page

Default Fields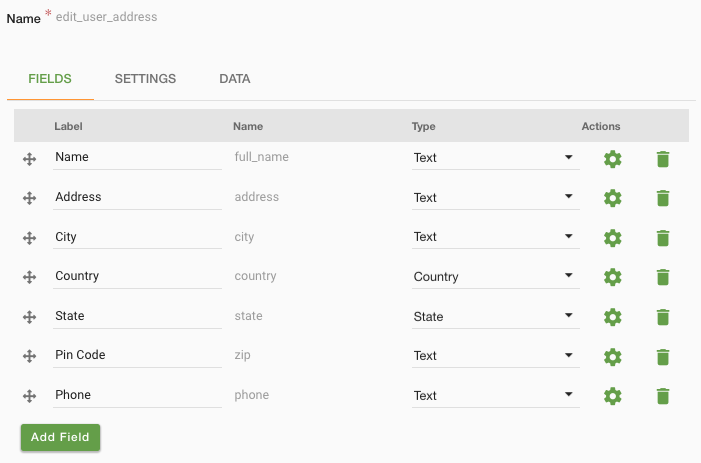 Edit User Address Form has the following fields by default:
Name
Address
City
Country
State
Pin code
Phone
Adding a custom field
You might want to gather more information from a user about his/her address on the storefront. To do so, you can add extra fields to the edit user address form.
To create a new field in the form to collect more information, click on
Add field
button which allows you to
add a custom field
.