A theme controls the visual layout and appearance of your store. It defines how your customers will view the store and interact with it.

Themes on StoreHippo platform are not merely the skin for your store but are a powerful tool that makes it easy to build interactive, mobile ready interfaces of any level of complexity. Understanding Themes explains the themes, its components, and capabilities in a bit more detail.
Managing Themes
You can manage the themes for your store under Site > Themes section in StoreHippo Admin Panel.

Importing a new theme
You can browse and import a new theme for your store from StoreHippo Theme Store. StoreHippo offers a wide variety of fully functional E-Commerce themes to choose from.
Designing Themes
In order to access the theme deisgner, click on Design Theme icon in the top header of your StoreHippo Admin Panel.

Clicking on the icon will open the theme designer in a new window. Theme designer will look something like this: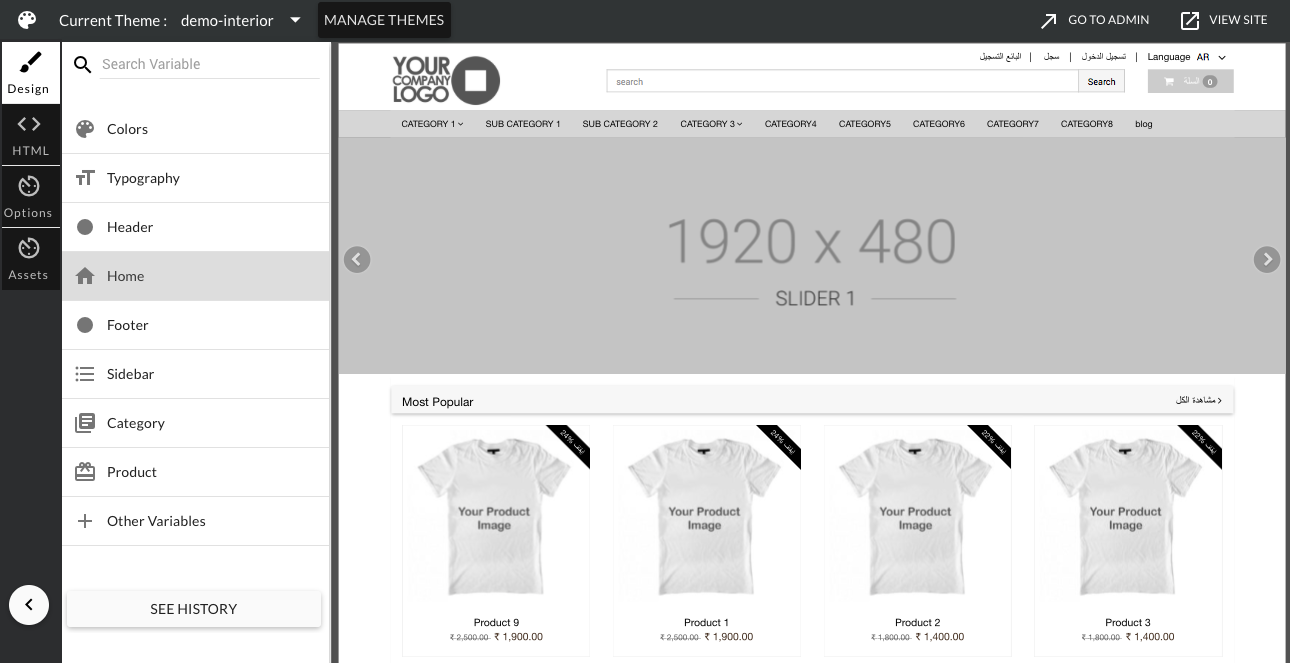 You will be able to design the look and feel as well modify the HTML code for various pages, edit the static resources like Javascript, CSS files etc. through the theme designer.