StoreHippo offers the Multi-Lingual facility for its stores that allows your customers to view the store in the language of their choice.

To make your store multi-lingual, you first have to add languages and then manage translations from a particular entity.
Add Languages
You can add languages in
Settings >
Languages
section in
StoreHippo Admin Panel
. For more information about languages, refer
Languages
topic.
Adding Translations in Products
To manage translations in products, go to
Products >
Products
section in
StoreHippo Admin Panel
. Add new/edit a product. Click on the ellipsis button and choose Translations. When you click on translations, the following pop up appears: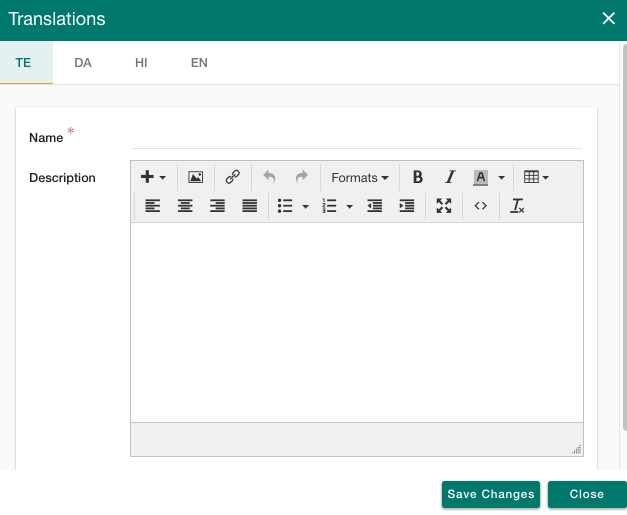 Enter the name and description of the product.
Frontend example is as follows: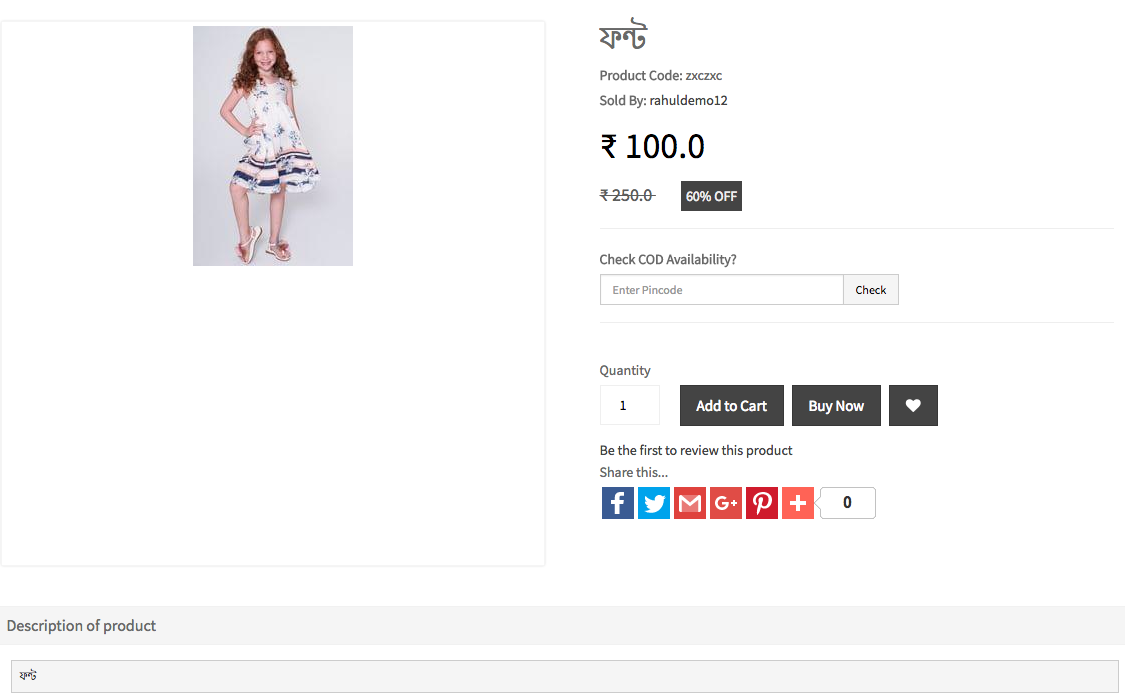 Bulk Translations Upload
Translations can be uploaded in bulk using CSV file. In order to add translations for a particular language in products, initially, that particular language must be installed in the store from
Languages
section.
You should know the code of the language in order to insert translations for the same.

For product uploading, refer how to upload products via CSV.
For adding or updating products translations, add the fields mentioned in the Sample Translation CSV in the same product CSV you are using to upload or update products.
For example: For adding Bangla language translation for a product, you need to add two header fields:

translations.BN_name: বাংলাশার্ট
translations.BN_description: সুতি শার্ট

Note: Please use the suitable(latest) version ofexcelin order to see & edit different languages in CSV(or use google sheets).
The same procedure is followed with other entities for adding translations.